Planning a trip to New York, or just planning a weekend at home can be difficult for New Yorkers and tourists on a budget. Our city is a beautiful and interesting place, but it can be very expensive and hard to enjoy without overspending, unless you know some of these tricks and secrets!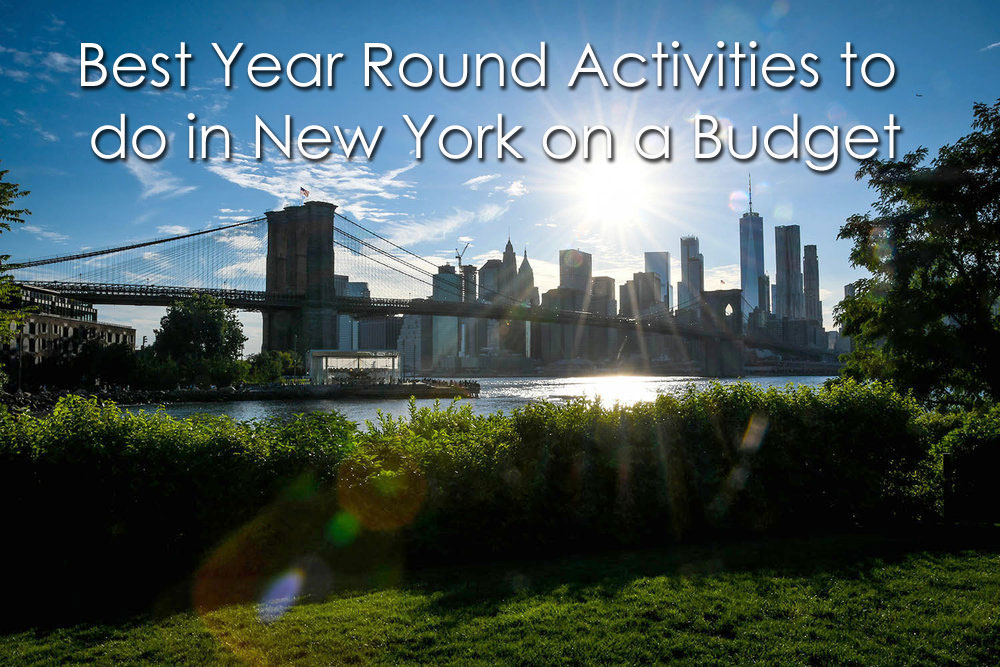 Here are some activities to take advantage of in all types of weather in New York:
1. Broadway
Yes, Broadway is probably not what you expected to see as the first item on a list of affordable activities to do in the city, but there are ways to make going to these extraordinary shows attainable.
Get the tickets on the TKTS website. This site provides discounted tickets for shows.
Sign up for the lottery. Many shows that are not sold out, will do a lottery for tickets that are still open before the show.
2. Museums
This is another attraction in New York that is great for all kinds of weather because it is always the same temperature inside!
Look online for discounted tickets and days with special deals and prices before you make a plan to go.
Look for days where kids get to go for free. Very often museums have special events for families, that let kids go in at a steep discount or even for free.
3. Cheap Eats
There are deals all over the city for activities such as food and drink tours that can be fun in any weather.
Try looking on a coupon site such as Groupon to get a discounted price on the tour.
Look for small mom and pop shops that have great ratings and even better food. Very often the smallest unknown places have the best food in the city.
4. Explore
Look into free walking tours or bike tours to see a different view of the city.
– Take a stroll in the parks throughout the city.
– Go kayaking on one of the rivers.
– Take a walk over the Brooklyn Bridge.
– Rent a city bike and tour on your own or with friends and family.
5. NY Pass
Look online for discounts using the NY Pass before you plan your weekend or trip to find sightseeing hotspots at a discounted price.
6. Go to the Beach
Most people only think of the beach for warm weather, but for those of us that live by the ocean, going to the beach is a year round activity.
In warm weather, take in the sun, play in the sand, go swimming and for a nice walk on the beach.
In the cold weather, take a nice walk on the sand or the boardwalk and enjoy the outdoor scenery. New york has beautiful sandy beaches that are relaxing and enjoyable all year long!
7. Playgrounds and Dog Parks
These days pets are as much a part of the family as kids for many people. There are tons of great playgrounds and dog parks to enjoy with your kids and pets all year long.